INTRO

Productions
Drifter Films, Inc was founded in 2007. The company was formed with the intention of producing full-length motion pictures based on original stories for the screen. Drifter Films is based in New York City and was started by Paul Le Mos, who, along with his partner Keith Shapiro, plan to find financing, secure rights, and produce independent feature films. Drifter's interest goes beyond film. Television is an area where the company will product and own the rights to original ideas, along with producing plays for the stage. The overall attraction to independent movies is stronger than ever, and an audience will always come out and support a story well told, whether they see on the big screen or decide to stay home and watch it on the small screen. Through movie theaters, television, DVD, and the internet, good film-making will always be welcome. These days, the opportunity to showcase a well-told story is global. Drifter Films looks forward to the future of independent films and hopes to stake a claim to an audience that sits waiting, popcorn in hand, for the next great film to arrive.
FOUNDERS
Paul Le Mos
Director, Producer, Screenwriter, Acting Coach
Paul Le Mos is a director, screenwriter, producer, and former actor. Paul is a graduate of The Neighborhood Playhouse School of the Theatre in New York City. He studied with the late legendary Sanford Meisner.
read more
Alumni of the prestigious Neighborhood Playhouse include: Steve McQueen, Robert Duvall, Gene Hackman, Dustin Hoffman, Diane Keaton, Joanne Woodward, James Caan, and Jon Voight. Other graduates include Allison Janney (West Wing) and Dylan McDermott (The Practice).  Notable film directors include: Sydney Pollack, Sydney Lumet, and David Mamet.
Paul's acting credits include: appearances on "The Cosby Show" with Stevie Wonder and "The Equalizer" with Christian Slater.
His film credits include "Only in America", "Simple Justice" with John Spencer (West Wing) and Doris Roberts (Everybody Loves Raymond). Paul has also appeared on "As the World Turns", "General Hospital" and "America's Most Wanted". Writing, producing, and directing credits include his film "Melissa" with Nicole Eggert (Baywatch), Tony Sirico (The Sopranos). Paul also wrote, produced and directed a short film titled "The Introduction" with Brian Tarantina (Donnie Brasco, Son of Sam) and Zora Andrich (Joe Millionaire). The short film premiered at the Oldenburg Film Fest in Germany. Paul is also in negotiations to produce a feature film based on his original screenplay titled "Deep Purple". The film is set to start pre-production in late 2020.
Paul Lives in New York City, where he teaches a highly regarded acting workshop that includes: Meisner Technique, scene study, monologues, cold readings, auditions, and on camera.
Keith Shapiro 
Producer
Keith Shapiro is the Owner & Grand Poobah of Frame:Runner, Inc. Over the past 33 years, Frame:Runner has been one of the premiere video post production & production facilities in New York City. He is responsible for the day-to day operations of the company, including: Sales, Marketing, Operations, and Scheduling of all Personnel and Equipment.
read more
Prior to Frame:Runner, he was General Manager at each of the following facilities: Premiere Communications, Laser Edit NY, Total Vision Post, & Tapepower/Filmpower.
He was the Associate Producer for the Drifter Films feature, "Melissa."
He has produced and directed the television footage for the Broadway musical, Spring Awakening (8 Tony Award winner 2007).
He was the Post Production Supervisor for ESPN's first venture into music video and extreme sports programming, with 158 half hour shows of "Max Out."
Some of the other more notable projects he has been involved with during his career are:
Theatrical and Documentaries
Crisis Hotline: Veterans Press 1 (Academy Award Winner 2015, HBO), The Black Panthers: Vanguard Of The Revolution (Sundance 2015), Larry Kramer: Love and Anger (Sundance 2015), Time Is Illmatic (Tribeca 2014), Prison Terminal: The Last Days of Private Jack Hall (Academy Award Nomination, HBO 2014), Remembering The Artist: Robert De Niro Sr. (Sundance, HBO 2014) Through A Lens Darkly (Sundance 2014), Freedom Summer (Sundance & American Experience 2014), American Promise (Sundance Winner/PBS 2013), Strangers No More (Academy Award Winner, HBO 2011), Taxi To The Darkside (Academy Award Winner 2007), No End In Sight (Academy Award Nomination & Sundance Winner 2007), Pussy Riot: A Punk Prayer (Academy Award shortlist, HBO 2014), Paradise Lost 3: Purgatory (Academy Award Nomination, HBO 2012), God is The Bigger Elvis (Academy Award Nomination, HBO 2012), Being Elmo: A Puppeteer's Journey (Sundance Winner 2010), Freedom Rider (Emmy Winner 2008), Which Way Home (Academy & Emmy Nominations, HBO 2008)
Live Concerts
Diana Ross Live in Central Park and Diana Ross Live: The Lady Sings, Guns 'N Roses In Paris, Moody Blues at Red Rocks, Zappas Universe (Grammy Award winner), David Bowie
Television Specials/Series
Katrina: 10 Years After and Thank You America With Robin Roberts (ABC), NYMed Seasons 1 & 2 (ABC), BostonMed Seasons 1 & 2 (ABC), Metropolitan Opera series 6 Seasons (PBS, Emmy Award Winner), American Experience series 2 seasons (WGBH/PBS), EAT: THE STORY OF FOOD (National Geographic), Superheroes: A Never-Ending Battle (PBS series), MasterClass series 3 seasons (HBO), Art 21: Art In The 21st Century 7 Seasons (PBS)
Broadcast Television Promos
Comedy Central-The Daily Show with Jon Stewart 9 Seasons (Emmy Award Winner), Comedy Central-The Colbert Report 8 Seasons (Emmy Award Winner), The Nightly Show with Larry Wilmore
Broadway Shows
Spring Awakening (8 Tony Award winner), The Lion King (6 Tony Award winner),
Cats (7 Tony Award winner), Glengarry Glen Ross (3 Tony Award winner)
Mr. Shapiro received a B.A. in Mass Media/Communications in 1981 from Plattsburgh State University College where he graduated Cum Laude, and also received a special academic commendation from the Dean of Arts.
ABOUT
In 2020, Drifter Films in association with Aim Group, LLC, will produce and independent feature film entitled"DEEP PURPLE". The film is based on an original screenplay written by Paul Le Mos. The film will be shot on location in New York City, with Mr. Le Mos directing and Keith Shapiro as the associate producer. Mr. Shapiro also worked as an associate producer on Drifter Films' first feature "Melissa", of which Mr. Le Mos wrote the original screenplay, directed and co-produced. Mr. Shapiro is the General Manager/Partner of Frame:Runner, a leading post production facility in New York City for the past 33 years. He is currently directing and producing the television footage for the Tony Award winning Broadway Musical "Spring Awakening" in New York and the touring company in San Fransisco. Frame:Runner recently edited the Academy Award winning feature documentary, "Taxi to the Darkside", and Peabody Award winners "Art in the 21st Century", and "To Iraq and Back". Drifter Films also financed a short film entitled "The Introduction", which Mr. Le Mos wrote, produced, and directed. Over the next twenty-four months, Drifter Films is also working on completing the financing on a new feature film entitled "Hidden Identity". The film is based on an original screenplay by Paul Le Mos and is to be shot on location in New York City and Paris, France, in 2021. Drifter Films is looking forward to discussing upcoming projects like its new one-hour television drama "Jane & Jane", created by Paul Le Mos, and an opportunity to produce and Off Off Broadway play. Paul Le Mos also teaches a highly regarded acting workshop in Manhattan.
PROJECTS
"Melissa"
(writer/producer/director: Paul Le Mos)"Melissa" is the story of a young woman with hopes of becoming a Broadway dancer whose innocence slips away.Starring Nicole Eggert (Baywatch) and Tony Sirico (Sopranos)
"The Introduction"
(writer/producer/director: Paul Le Mos)"The Introduction" is a tale of two strangers locked in a bank vault for a night and the struggles they endure. Sometimes, all it takes is a name
"La Introduccion"
Official selection of the festival of the Dominican Republic
Upcoming Projects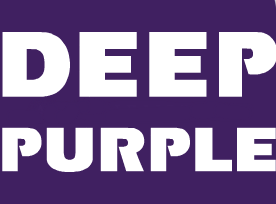 A Paul Le Mos Film
Pre-Production 2020
WORKSHOPS
An inside look at the workshop
and comments from highly respected industry individuals.
"What Paul Calderon has to say about the importance of technique and respecting the craft of acting." "Vincent Cirrincione on the dedication it takes to be a working actor in film and television." "Ingrid French speaks about working with unproven actors." "Ron Shetler talks about the joys of working with Meisner technique trained actors and the importance of breathing."
Drifter Films Presents:
A Paul Le Mos Acting Workshop
Meisner Technique | Scene Study | Monologues | Cold Readings | Auditioning | On Camera
Beginning / Intermediate / Advanced
Limited Seating...Sign Up via the Contact page below
CONTACT
We look forward to hearing from you!